Animal Rescue
Animal Rescue In Sandakan - Public and Volunteers working together
Animal Rescue – How You Can Help
A big part of our job is Animal Rescue of abandoned animals, strays and accident victims. From October 2012 to April 2014, more than 200 dogs and cats have been rescued by SPCA Sandakan. SPCA staff and volunteers risk hands and limbs to provide assistance whenever the public calls to report an animal in trouble.
How You Can Help An Animal In Trouble
If you come across one that is injured, sick or distressed, these are the ways you can help the animal.
1. Call us as soon as possible and provide details such as:
the condition of the animal
the description of the animal
address of the location
your name and your contact number
wait for us to arrive
2. Move the injured animal to a safe location if possible:
move the animal away from traffic
provide a shade for the animal or move out of the sun
confine the animal or put it in a box
If you are unable to do any of the above, try to stay or keep an eye out for the animal till we arrive to the scene.
3. Bring the animal to SPCA Sandakan:
Bring the animal to our shelter or
Bring the animal to a veterinarian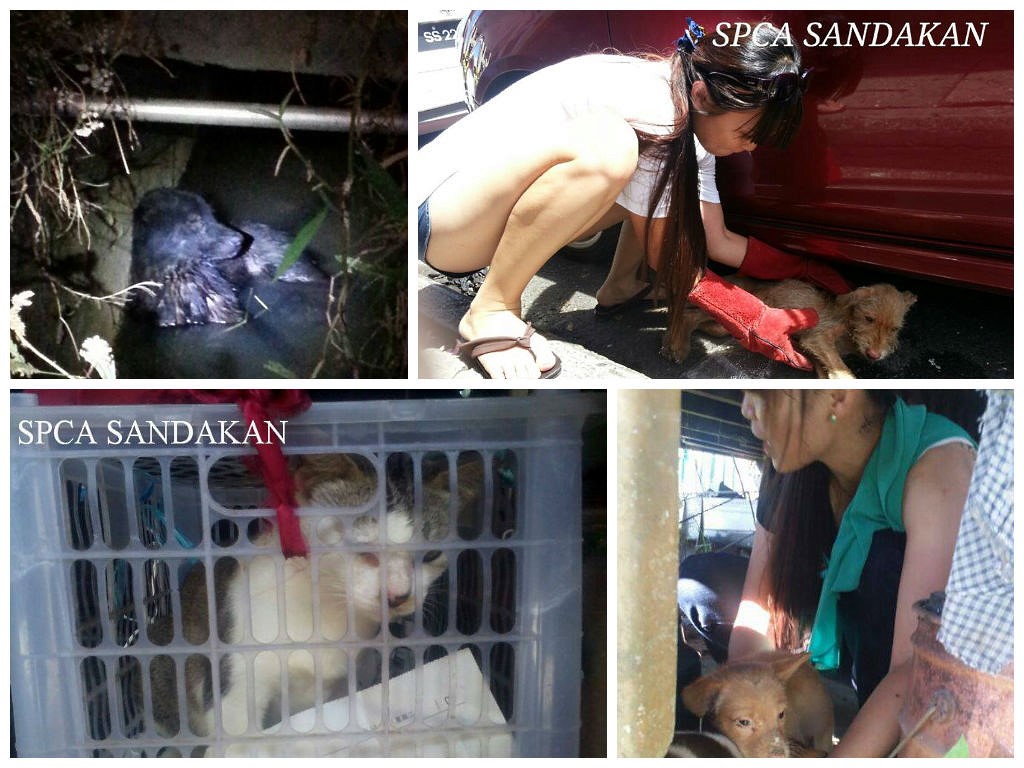 The Need For Animal Rescue
Many of these problems are caused by lack of empathy and insufficient knowledge on the part of pet owners.
Pet runs away and cannot find their way home
Pets gave birth to a large litter and they do not have the means or space to contain them
Pets grow sick and are left untreated
Pets suffers an automobile accident
Pets are no longer wanted by the owner for whatever reason
Animal rescue is the first step of the process, we may have to provide medical treatment and rehabilitation for the animal. Ultimately, we seek to provide a home for the rescued animal and call upon people like you to adopt an animal.
Animals need our help and together we can make a difference.