Animal Shelter
Providing Shelters and Medical Care to rescued animals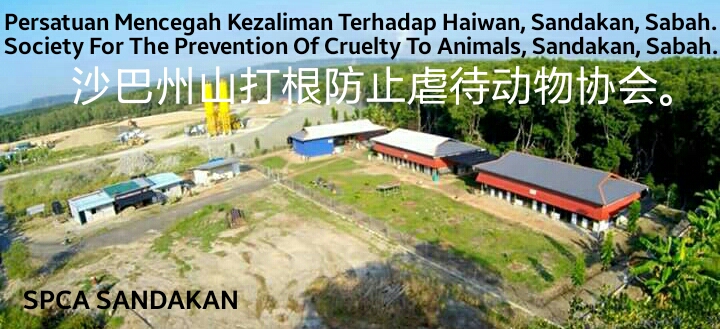 Animal Shelters – How You Can Help
In addition to Animal Rescue, SPCA Sandakan provides animal shelters to abandoned and rescued animals. Rescued animals often require rehabilitation, medical care and a place to stay while they recover. The road to recover is a process that requires help and resources from the caring public.
In 2012, on a courtesy call to a Sandakan Council President Datuk Ir James Wong, SPCA Sandakan has gained the city's commitment to identify and grant a suitable site for the proposed SPCA Sandakan animal shelter to house stray animals located in Jalan Datuk Tay.
Currently, our SPCA Sandakan animal shelter has 24 large cages to house dogs and 8 cages for cats. Newly constructed, it provides ample space for the animals. It is a much need facility for animals to recover and receive temporary housing.
I am in favor of animal rights as well as human rights. That is the way of a whole human being. – Abraham Lincoln
How You Can Help Build An Animal Shelter By Donating
Every little bit helps, whether it is your time and energy, a willingness to provide a home for animals or donation of supplies and pet food, to providing cages for rescued animals.
1. Financial aid to run the animal shelter:
All the contributions we receive go directly to operate the animal shelter, provide medical care and food, and goes towards animal rescue in Sandakan.
ensure there is shelter and food for the animals
daily operations of animal rescue
office equipment and telecommunications
2. Donation of supplies and equipment:
mobile cages for the animals
dog and cat food
towels for the animals
animal litter boxes and sand
animal shampoo
animal supplements
first aid equipment
3. Providing a home for the animals:
foster the animal at home
ask friends and family to adopt
help spread the word to find a home for the animal
The Need For Animal Shelters
As you can imagine, providing a shelter for rescued or abandoned animals is requires effort on your part. But it is a rewarding experience, one that can be shared with your entire family and the satisfaction of knowing you saved an animal's life.
provide medical attention to injured and neglected animals
provide a safe place for the animal to recover and grow
provide a temporary kennel while we find a loving home for the animal
Animal rescue is the first step of the process, we may have to provide medical treatment and rehabilitation for the animal in a shelter. Ultimately, we seek to provide a home for the rescued animal and call upon people like you to adopt an animal.
Future Expansion Of Our Animal Shelter
Our shelter is a source of refuge for abandoned animals but we are not yet done. There is still a need for us to provide more kennels for the animals we rescue. We are doing fund-raising with this goal in mind and we are optimistic that this goal will be reached in 2014.
build shelter no.3
build animal quarantine section
build veterinary clinic
build animal welfare education centre
Animals need our help and together we can make a difference.