We Are Looking For Volunteers
Follow your passion for animals and help out
Volunteers – How You Can Help SPCA
Our volunteers are awesome! They have a passion for animals and helping out. There are many ways you can help and be an advocate for animal welfare in Sandakan. You can bring your friends along to help out.
Call Us If You Wish To Volunteer
Ms Voo : 016 805 1021 | Ms Lilian : 016 814 2623
The Ways You Can Help At SPCA Sandakan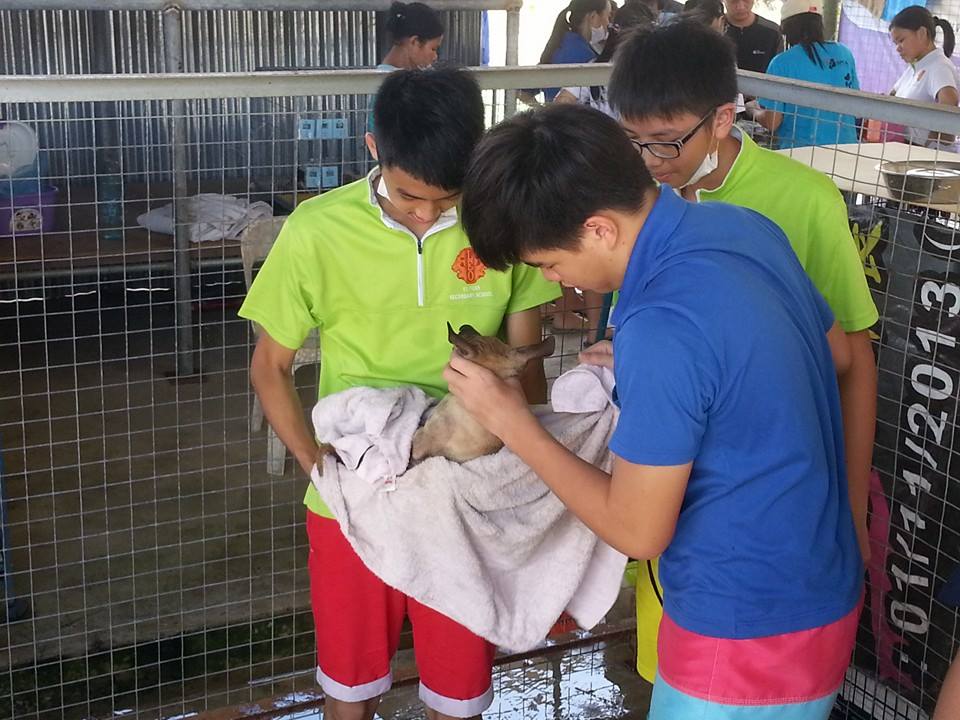 1. VOLUNTEER AT OUR ANIMAL SHELTER.
Kennel cleaning
Food preparation and feeding
Bath and grooming of animals
General housekeeping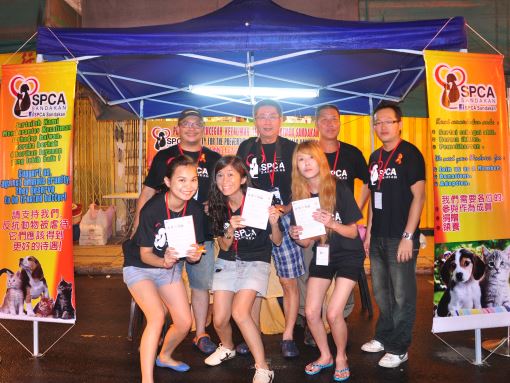 2. VOLUNTEER AT OUR EVENTS.
Man our SPCA booth
Socializing with our supporters
Registering donations and members
Selling SPCA merchandise
What You Need To Know Before Volunteering
There are a few things you should know before you volunteer.
Volunteers below the age of 18 years old must be accompanied by a parent, teacher or guardian.
Volunteers are urged to dress appropriately, and bring a spare change of clothes. Cotton t-shirts and shorts or long pants are recommended, as well as shoes. 
Bring your own gloves, face masks or aprons for health and safety reasons.
Keep your valuables such as your wallet and handphone on you at all times. A waist-pouch is useful for this type of work.
Wash your hands before and after handling animals.
If you are unsure how to approach an animal, ask our staff for help.
Animals need our help and together we can make a difference.